Baloise is launching a new form of dialogue with its customers: Inquiries about claims are now sent via SMS or email using a link to a dynamic questionnaire, and the customer can answer them directly online in an uncomplicated manner. This greatly shortens the processing time for claims processing. The two project managers Kevin Häner and Pascal Jenny on the role of innovations in claims management:
Kevin, the innovations in claims management at Baloise are currently overturning. How does this happen?
The fact is that claims management across the entire insurance industry has been rather conservative over the last few decades and, although changes have taken place, they have been of an incremental nature. In the age of digitisation, we as insurers have completely new possibilities. Claims management is literally becoming a "playground for innovation". Baloise's current focus is on comprehensively simplifying and digitising the customer interface and further increasing efficiency through automation and dark processing. The claims chat launched last year and the consistent application of process automation are just a few examples. We are also entering into a variety of partnerships in order to be able to offer our customers an even better customer experience.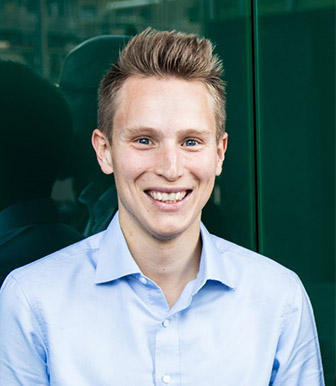 Claims management is literally becoming a playground for innovation.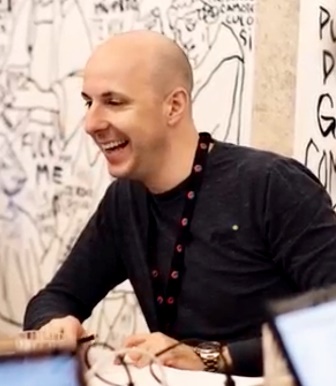 Pascal, the new dialogue option in which the customer can answer questions online, was created with the start-up company "Denkpark". How did the collaboration go?
It is always very exciting and inspiring for us insurers to work together with start-ups. We are convinced that both parties can benefit a lot from it. This collaboration brings us closer to our common goal of enabling the customer to experience simple processes and a positive customer experience. The cooperation with Denkpark is extremely pleasant, uncomplicated and productive: we are equal partners. In joint workshops, we first analysed the communication needs of the customers - after all, this is our main focus – and we were able to tailor the new tool accordingly. This approach noticeably strengthened the commitment of both companies and enabled us to achieve high speed in our joint development.
This collaboration brings us closer to our common goal of enabling the customer to experience simple processes and a positive customer experience.
Kevin, how is digitisation reflected in Baloise's claims management?
Customer expectations are fundamentally changing with increasing digitisation. The customer wants to interact with his insurance company in a simple manner and process the already annoying claim event as smoothly and quickly as possible. Here we have the opportunity to positively surprise our customers and make their lives a little easier. But creating simplicity in a 150-year-old business is anything but easy... But that's precisely the exciting challenge we always face in our job. Based on the positive reactions of our customers, we also notice how our work shows a visible positive effect. It's really nice to see that.