Basel, March 27, 2018. "I'm delighted to be able to again present excellent annual financial results for the Baloise Group. There was a strong improvement in earnings in the life business, along with very healthy growth in investment-type premiums. The non-life business again proved robust, registering a significant increase in the volume of business and sustained high profitability. The level of cash being generated for the holding company is already on our target run-rate for 2021. And thanks to various digital initiatives in all our core markets, we occupy a leading position as we move forward rapidly into the insurance industry of the future," says Gert De Winter, CEO of the Baloise Group. "We attracted 118,000 new customers in 2017. Our success over the past twelve months confirms that we are on course to achieve the targets of our Simply Safe strategy by 2021, which is why the Board of Directors will ask the 2018 Annual General Meeting to raise the dividend by 8 per cent to CHF 5.60," he adds.
Progress with the Simply Safe strategic targets in 2017
Generation of cash: CHF 415 million (target for 2017–2021: CHF 2 billion)

Customer growth: 118,000 new customers (target for 2017–2021: one million additional customers)

Employee satisfaction: top 25 per cent of European employers in the financial sector (target for 2017–2021: top 10 per cent)
2017 annual financial results at a glance
The Annual General Meeting on 27 April 2018 will be asked to raise the dividend from CHF 5.20 to CHF 5.60 (increase of 8 per cent).

The profit for the period attributable to shareholders advanced by 2.5 per cent to CHF 548.0 million. Adjusted for negative non-recurring restructuring effects, it rose by 12.5 per cent to CHF 601.7 million. The book losses recognised were mainly attributable to the sale of the non-strategic parts of the business in Germany.

Equity advanced by 11.0 per cent to CHF 6,409.2 million. The healthy balance sheet and level of capitalisation was reflected in the very strong SST ratio* of well above 200 per cent as at 1 January 2018.

The business volume climbed by 3.9 per cent to CHF 9,260.8 million thanks to improvements in the target segments of non-life (increase of 2.8 per cent) and investment-type premiums (increase of 14.6 per cent). Traditional life business contracted by 1.6 per cent owing to a restrictive underwriting policy.

EBIT in the life business rose by a very sound 35.3 per cent to CHF 306.0 million. The new business margin in the life business reached a healthy 33.4 per cent thanks to selective underwriting and an improved business mix.

The cash generated for the holding company from the life and non-life businesses increased by a total of 43 per cent to CHF 415.0 million.

The non-life business was again very profitable, with a combined ratio at the excellent prior-year level of 92.3 per cent.

Asset management generated a solid net return on insurance assets of 2.9 per cent.
* The Baloise Group will disclose a specific SST ratio when it publishes its first financial condition report, as required by the regulator, at the end of April 2018.
Summary of business performance
Profit and business volume
In 2017, Baloise's profit for the period attributable to shareholders advanced by 2.5 per cent to CHF 548.0 million. Excluding the non-recurring restructuring effects, Baloise would have earned a healthy profit attributable to shareholders of CHF 601.7 million, an increase of 12.5 per cent. This is the second-highest profit of the last ten years. The volume of business grew by a very sound 3.9 per cent to CHF 9,260.8 million. This strong growth was driven by business with investment-type premiums, which climbed by 14.6 per cent to CHF 2,519.5 million, and by the robust growth of the non-life business in all national subsidiaries.
Carsten Stolz, CFO of the Baloise Group, praised the Group's excellent performance:
"I'm delighted that we can present such good numbers and that our shareholders will benefit directly from them in the form of a higher dividend. The profit for 2017 attributable to shareholders is the second highest of the last ten years and reflects the exceptional achievements of all employees. In financial terms, this is particularly important for the cash remittance target of CHF 2 billion by 2021, for which CHF 415 million was generated from operating activities in 2017. Our shareholders now have a brand new way of monitoring this target, the cash radar. Our new tool presents cash flows and value generation in a clear and straightforward manner – as appropriate for the Simply Safe strategy."
Non-life and life businesses
The non-life business generated premium income reported under IFRS of CHF 3,229.3 million, a good year-on-year rise of 2.8 per cent. All business units contributed to this improvement. Switzerland notched up growth of 0.7 per cent, Belgium 5.5 per cent, Luxembourg 5.0 per cent and Germany 3.6 per cent. Earnings in Germany were adversely affected by a portfolio which is under ongoing restructuring as well as by non-recurring restructuring costs. Profit before borrowing costs and taxes (EBIT) at Group level was 5.5 per cent lower than in 2016 at CHF 374.7 million. There were two main reasons for this decrease of around CHF 20 million: the initial financing for FRI:DAY and a voluntary contribution to the employee pension fund in Switzerland.
The Group's net combined ratio was on a par with the prior year at a very healthy 92.3 per cent.
The performance of the life business was highly encouraging. Underwriting policy in the traditional life business remained restrictive, resulting in a 1.6 per cent contraction in the volume of business to CHF 3,512.0 million. However, EBIT rose by 35.3 per cent to CHF 306.0 million. This sharp increase was due not only to the continuing optimisation of the business mix in order to focus more on less capital-intensive life insurance products but also to a slight easing of the interest rate situation, which significantly reduced the need to strengthen reserves. An improvement in interest rates, which have been challenging for some time now, will have a positive impact on earnings in the life business. Business with investment-type premiums was very successful in 2017, and Baloise again increased the volume of premium income by an impressive 14.6 per cent to CHF 2,519.5 million.
Gert De Winter, Group CEO, commented on Baloise's annual financial results for 2017:
"We are very satisfied with the performance of the non-life and life businesses. The shift in the portfolio towards life insurance products that tie up less capital is having a sustained positive effect. Contributions from the life business are therefore likely to continue increasing. Rising interest rates would provide an additional boost. Moreover, we firmly believe that we will achieve our targets by 2021. I am not satisfied with the operating performance of the German business. We will continue to do everything we can here so that Germany returns to making a contribution to profits. I am delighted by the level of innovation demonstrated by all our units. We are stepping up our focus on insurance products and distribution models that are geared to the future and offer completely new prospects and opportunities for our business. These include the FRI:DAY, MOVU and Mobly digital platforms, which have already been launched to help our customers with their personal transport, living and housing needs."
Banking and asset management
In a market characterised by broad-based growth and historically low levels of stock market volatility, Baloise was able to increase the gains on investments achieved for insurance assets by 2.7 per cent year on year to CHF 1,621.6 million. The interest rate environment remained challenging and this was reflected in the lower recurring current income of CHF 1,300.5 million (2016: CHF 1,379.3 million). Almost half of this decrease was due to the transfer of the closed portfolio of the German branch of Baloise Life Ltd to the Frankfurter Leben Group. As a result of the sharp rises on the stock markets, gross impairment losses fell by CHF 87.7 million to CHF 28.0 million. The gains on investments achieved for insurance assets equated to a healthy net return of 2.9 per cent.
Matthias Henny, Chief Investment Officer of the Baloise Group, is satisfied with this result:
"I'm very pleased that we have again achieved very good gains on investments for insurance assets – despite the prevailing environment of low interest rates. The steps we have taken to stabilise investment yields have proved their worth. By shifting to asset classes with high and stable current returns, such as real estate, mortgages, corporate bonds and senior secured loans, we have mitigated the adverse impact of persistently low interest rates. The stronger focus on investment business with third-party clients is starting to take effect. Net inflows amounted to CHF 406.3 million in 2017. The volume of assets managed for third parties had thus risen to CHF 8,958.6 million at the end of 2017. We are therefore making good progress in becoming an asset manager for third-party clients."
Contact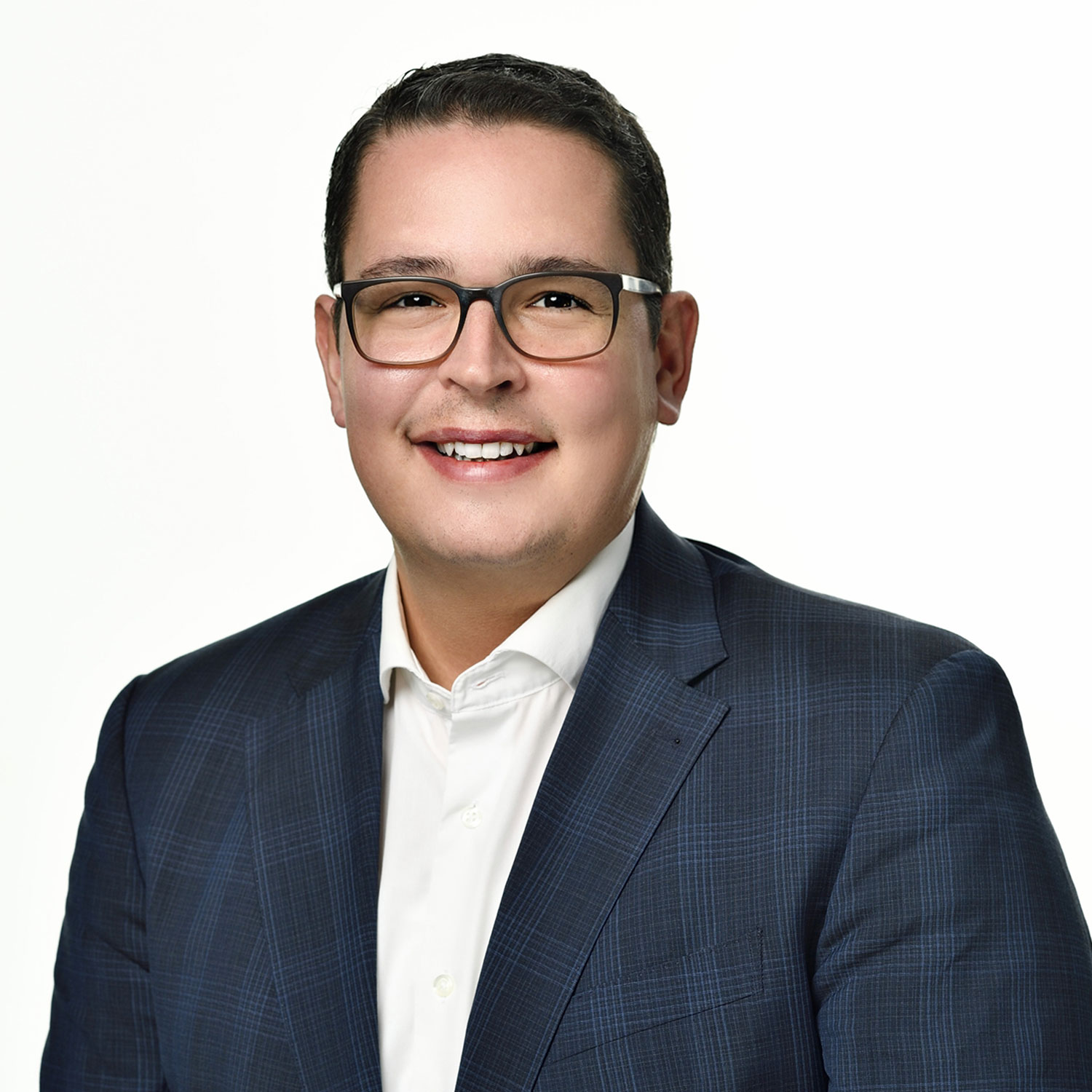 Roberto Brunazzi
Spokesperson Baloise Group
Phone

+41 58 285 82 14

Email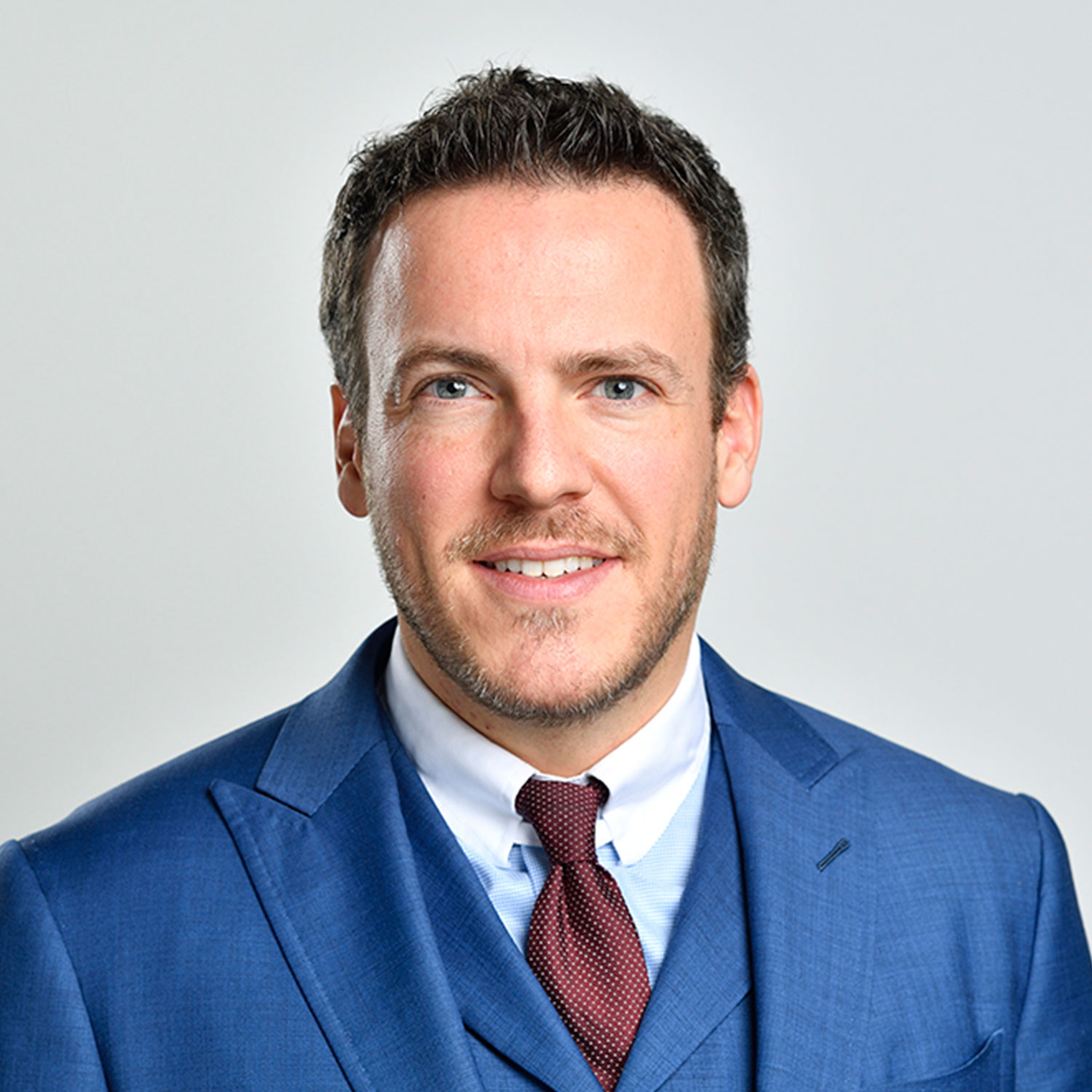 Marc Kaiser
Head of Corporate Communications & Investor Relations
Phone

+41 58 285 81 81

Email
Die Baloise Group ist mehr als eine traditionelle Versicherung. Im Fokus ihrer Geschäftstätigkeit stehen die sich wandelnden Sicherheits- und Dienstleistungsbedürfnisse der Gesellschaft im digitalen Zeitalter. Die rund 7'300 Baloise Mitarbeitenden fokussieren sich deshalb auf die Wünsche ihrer Kunden. Ein optimaler Kundenservice sowie innovative Produkte und Dienstleistungen machen die Baloise zur ersten Wahl für alle Menschen, die sich einfach sicher fühlen wollen. Im Herzen von Europa mit Sitz in Basel, agiert die Baloise Group als Anbieterin von Präventions-, Vorsorge-, Assistance- und Versicherungslösungen. Ihre Kernmärkte sind die Schweiz, Deutschland, Belgien und Luxemburg. In der Schweiz fungiert sie mit der Baloise Bank SoBa zudem als fokussierte Finanzdienstleisterin, einer Kombination von Versicherung und Bank. Das Geschäft mit innovativen Vorsorgeprodukten für Privatkunden in ganz Europa betreibt die Baloise mit ihrem Kompetenzzentrum von Luxemburg aus. Die Aktie der Bâloise Holding AG ist im Hauptsegment an der SIX Swiss Exchange kotiert.
Contact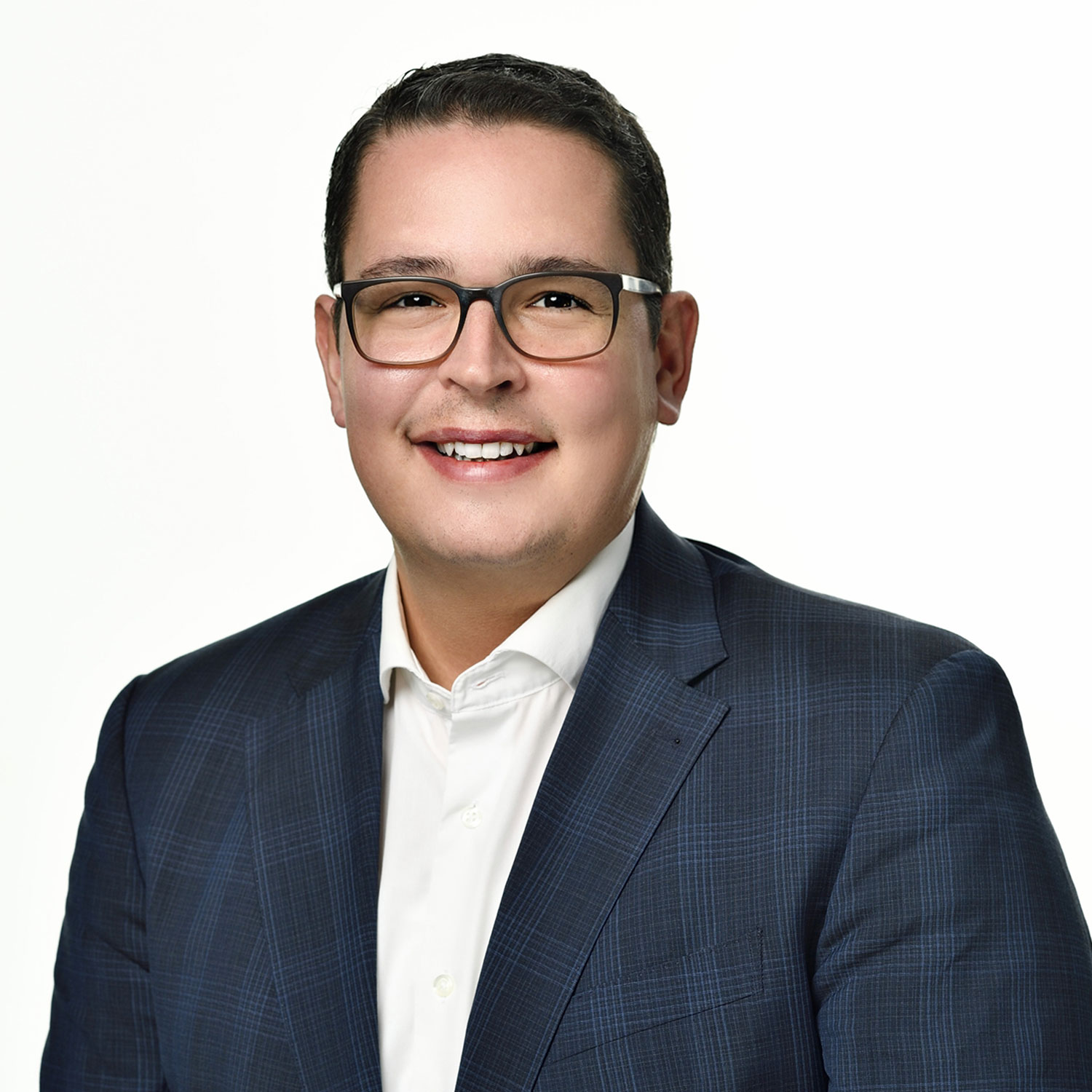 Roberto Brunazzi
Spokesperson Baloise Group
Phone

+41 58 285 82 14

Email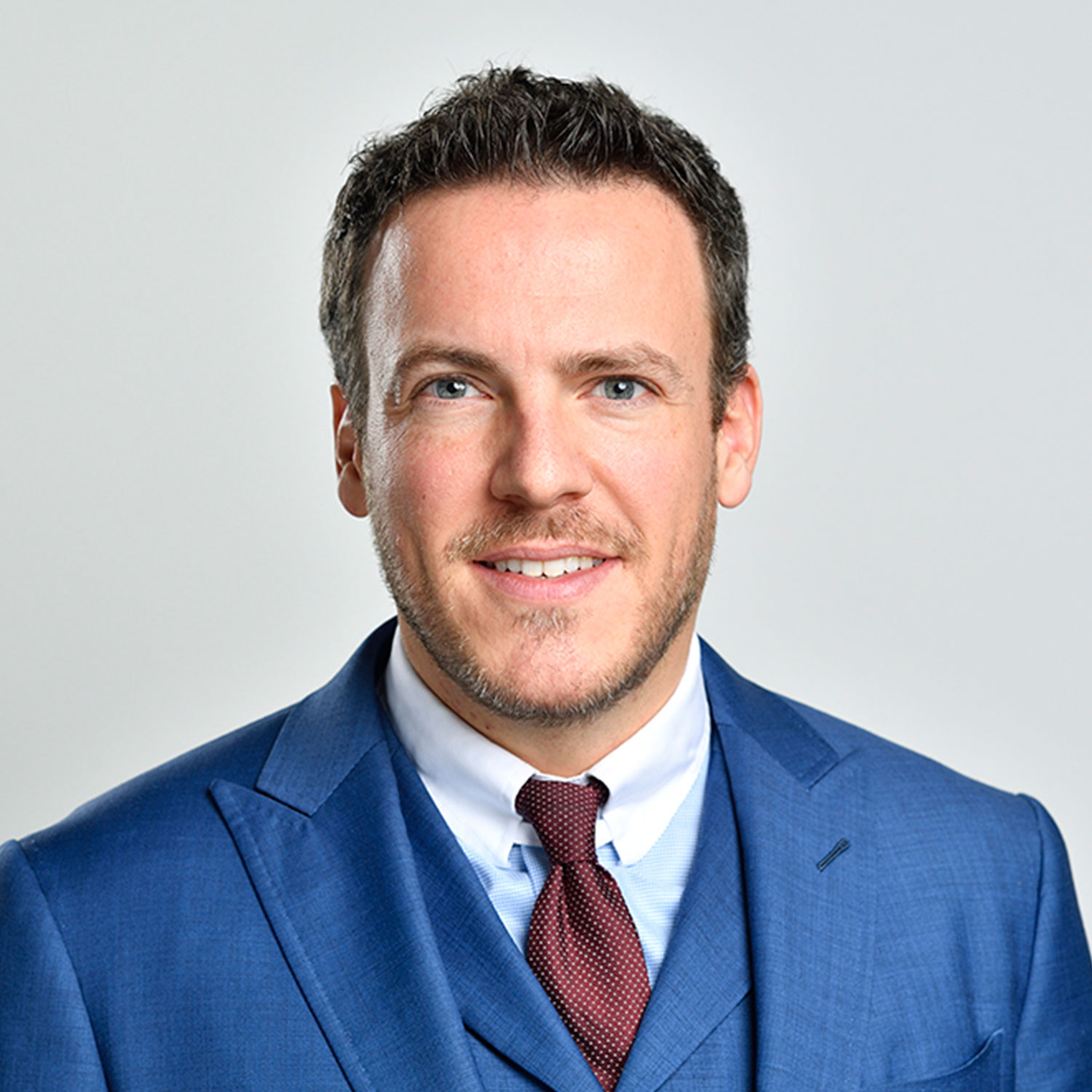 Marc Kaiser
Head of Corporate Communications & Investor Relations
Phone

+41 58 285 81 81

Email