Basel, June 6, 2019. Baloise Group has a long-standing tradition of promoting talent. For many years, it has given access to careers with substance. The same idea of sponsorship is also paramount in the company's commitment to art – through acquisitions for its own collection and in the form of the Baloise Art Prize, awarded each year to two young and emerging artistic talents.
The two awards, which include a cash prize of CHF 30,000 each, are presented in the Statements sector at Art Basel in Basel by a jury made up of renowned art specialists. In addition, Baloise buys groups of works by the prizewinners with the objective of donating them to two leading European museums, currently the Museum für Gegenwart, Berlin and the MUDAM, Luxembourg.
Baloise's commitment to fostering the arts in the form of prize money, art works purchases, financial support for the Statements sector at Art Basel in Basel, and museum exhibitions for the prize winners amounts to some CHF 250,000 each year. Many earlier prizewinners are now prominent members of the international art scene: www.baloiseartprize.com. During Art Basel 2019 (13.-16.6.) all the winners will be presented at the Baloise Studio (Hall 2.2.).
The nominees for the Baloise Art Prize 2019 are: Farah Al Qasimi, Giulia Cenci, Gabriel Chaile, Xinyi Cheng, Melanie Gilligan, Nancy Halt, EJ Hill, Saba Innab, Kris Lemsalu, Ad Minoliti, Jill Mulleady, Erin Jane Nelson, Berenice Olmedo, Katarzyna Przezwanska, Rose Salane, Sable Elyse Smith, Ayesha Sultana, and Alvaro Urbano.
This year's jury includes: Marie-Noëlle Farcy, Curator/Head of Collection, MUDAM, Luxembourg; Gabriele Knapstein, Head of Hamburger Bahnhof – Museum für Gegenwart, Berlin; Harald Falckenberg, Sammlung Falckenberg, Hamburg; Lionel Bovier, Director Musée d'art moderne et contemporain (MAMCO), Geneva and Martin Schwander, Fine Art Advisor of Baloise, Chairman of the jury.
The decision of the jury will be announced at the Art Basel mediareception, Tuesday, 11 June, 2019, 2 p.m.
PS: Wednesday, 12 June, 2019, 6 to 10 p.m.: opening reception of the exhibition of works by Karsten Födinger at the "Kunstforum Baloise", Aeschengraben 21, Basel.
Contact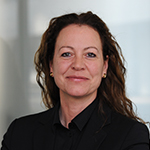 Isabelle Guggenheim
Public Affairs & Sustainability
Phone

+41 58 285 74 71

Email
Contact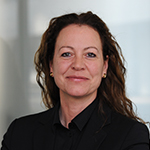 Isabelle Guggenheim
Public Affairs & Sustainability
Phone

+41 58 285 74 71

Email
The Baloise Group is more than just a traditional insurance company. The changing security, safety and service needs of society in the digital age lie at the heart of its business activities. The 7,700 or so employees of Baloise therefore focus on the wishes of their customers. The best possible customer service, combined with innovative products and services, makes Baloise the first choice for people who want to feel 'simply safe'. Located at the heart of Europe, with its head office in Basel, the Baloise Group is a provider of prevention, pension, assistance and insurance solutions. Its core markets are Switzerland, Germany, Belgium and Luxembourg. In Switzerland, with Baloise Bank SoBa, the Group also operates as a specialised financial services provider, offering a combination of insurance and banking services. The Group offers innovative pension products to retail customers throughout Europe from its competence centre in Luxembourg. Bâloise Holding Ltd shares are listed in the main segment of the SIX Swiss Exchange.