Basel, February 19, 2020. Baloise is offering a digital tour of its art collection. All the information on the company's engagement with the art world can now be found at www.baloiseart.com.
Baloise's commitment to art is a well-established tradition. The collection makes a significant contribution to both corporate and social culture at Baloise, as the company views the privilege of owning art as being linked to an obligation to make that art accessible to a wider public. In line with this approach, the complete art collection is now being made available to view online.
Alongside information on thematic exhibitions at the Baloise Art Forum, the website now also offers insights into the collection and presents profiles on artists and their works. In addition, details of all the winners of the Baloise Art Prize, which has been awarded for 22 years, can be found on the website.
Initially, principally photography and works of art on paper will be available online. Over the coming months, additional groupings of artworks from the approximately 1,500-strong collection will be added. This digital insight into Baloise's art collection will offer interested parties from outside the company easier access to general information and loan enquiries.
Contact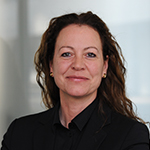 Isabelle Guggenheim
Public Affairs & Sustainability
Phone

+41 58 285 74 71

Email
Contact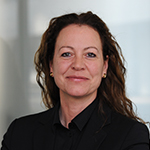 Isabelle Guggenheim
Public Affairs & Sustainability
Phone

+41 58 285 74 71

Email
The Baloise Group is more than just a traditional insurance company. The changing security, safety and service needs of society in the digital age lie at the heart of its business activities. The 7,700 or so employees of Baloise therefore focus on the wishes of their customers. The best possible customer service, combined with innovative products and services, makes Baloise the first choice for people who want to feel 'simply safe'. Located at the heart of Europe, with its head office in Basel, the Baloise Group is a provider of prevention, pension, assistance and insurance solutions. Its core markets are Switzerland, Germany, Belgium and Luxembourg. In Switzerland, with Baloise Bank SoBa, the Group also operates as a specialised financial services provider, offering a combination of insurance and banking services. The Group offers innovative pension products to retail customers throughout Europe from its competence centre in Luxembourg. Bâloise Holding Ltd shares are listed in the main segment of the SIX Swiss Exchange.