Basel, November 25, 2020. Baloise is expanding its 'Mobility' ecosystem through an investment in Berlin-based start-up Ben Fleet Services (Ben). Ben, which provides maintenance services for fleet vehicles, was founded last year by Energie Baden-Württemberg (EnBW) and the corporate venture builder Bridgemaker.
As announced during the Company's Investor Day at the end of October, Baloise is expanding its 'Mobility' ecosystem through an investment in the start-up Ben Fleet Services that will add real value for its customers. Ben is a technology-driven business that provides vehicle fleet services and whose platform efficiently integrates with customer systems via digital interfaces. Its automated processes generate time and cost savings and offer the customer a high degree of flexibility. At present, there are virtually no comparable international providers that can guarantee around-the-clock availability of fleet vehicles in an efficient and trustworthy way using a digital format. "The Ben start-up closes this gap. It also gives customers a service that is easy to use and taps into the growing trend towards digitalisation – which is what our Simply Safe strategy is all about," explains Patrick Wirth, Head of the Baloise Group's Mobility Unit.
Ben offers a one-stop-shop for fleet cleaning and maintenance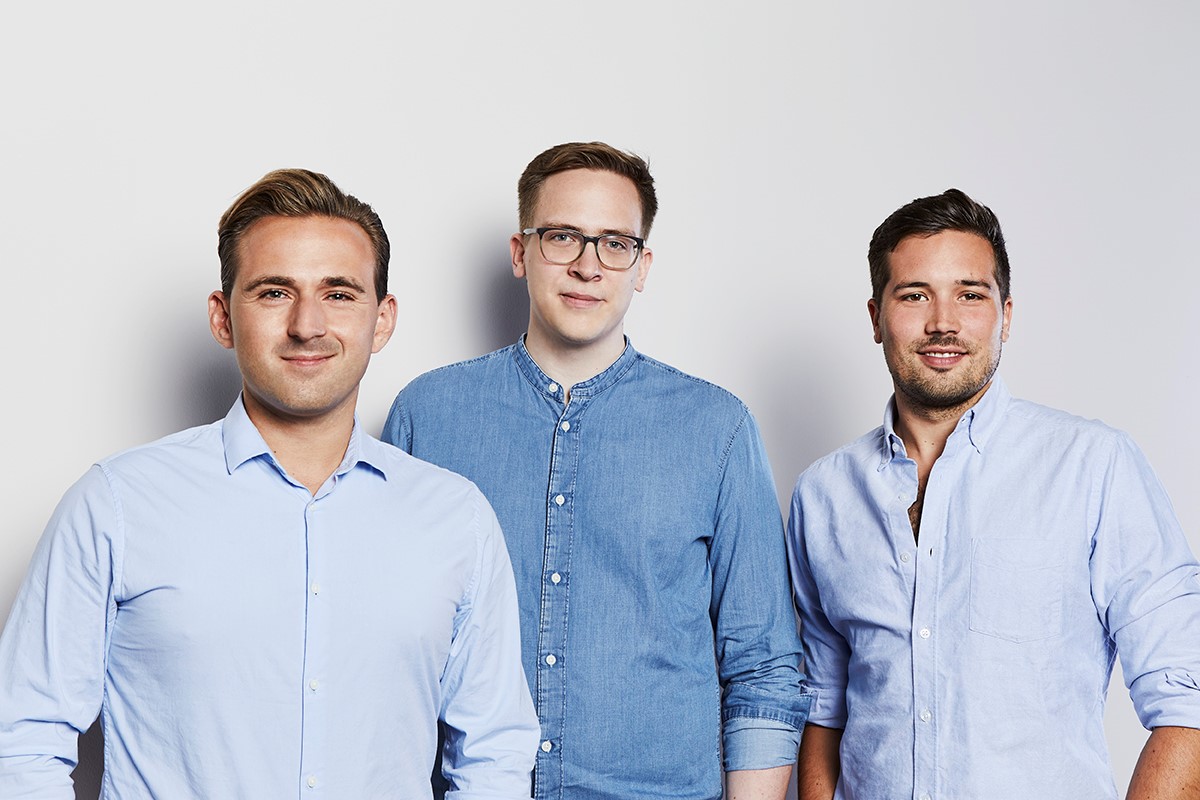 Ben's management (from left to right): Gabriel Seifert, Head of Sales & Marketing; Florian Schön, Head of Operations; Axel Kalisch, CEO. (Source: Ben Fleet Services)
Ben was founded in 2019 by EnBW Innovation and the corporate venture builder Bridgemaker, and its digital service platform has been revolutionising the market for fleet-based services ever since. Its portfolio of services, which can be used for individual vehicles or entire fleets, includes on-site cleaning, refuelling and charging, maintenance and repairs, and delivery and collection. The company looks after not only cars (both conventional and electric) but also vans, buses and trains, bicycles and e-scooters. "We currently offer our services across Germany," says Axel Kalisch, CEO of Ben. "The link-up with Baloise and the resulting sharing of expertise will allow us, over the coming years, to drive forward not only the expansion of our services but also our geographical expansion in Europe."
About EnBW Innovation
EnBW Innovation has been an integral part of EnBW's corporate strategy since mid-2014 and has positioned itself at the cutting edge of Germany's corporate innovation landscape. Together with employees, entrepreneurs and external partners, EnBW develops new business models in the strategic areas of Connected Home, Digital Utility, Urban Infrastructure and Connected Mobility.
About Bridgemaker
Bridgemaker is Europe's leading independent corporate venture builder. With a team of experienced entrepreneurs and innovators, Bridgemaker enables companies and 'hidden champions' to identify their unique competitive advantages by setting up innovative start-ups outside the restrictive environment of their regular operations. The partnership between the company's team and experts in the corporate sector is the key to its success. Bridgemaker was founded by Henrike Luszick in 2016 and has since built up more than ten successful ventures.
Download
Further information
Download
Further information
The Baloise Group is more than just a traditional insurance company. The changing security, safety and service needs of society in the digital age lie at the heart of its business activities. The 7,700 or so employees of Baloise therefore focus on the wishes of their customers. The best possible customer service, combined with innovative products and services, makes Baloise the first choice for people who want to feel 'simply safe'. Located at the heart of Europe, with its head office in Basel, the Baloise Group is a provider of prevention, pension, assistance and insurance solutions. Its core markets are Switzerland, Germany, Belgium and Luxembourg. In Switzerland, with Baloise Bank SoBa, the Group also operates as a specialised financial services provider, offering a combination of insurance and banking services. The Group offers innovative pension products to retail customers throughout Europe from its competence centre in Luxembourg. Bâloise Holding Ltd shares are listed in the main segment of the SIX Swiss Exchange.