Basel, December 2, 2021. The progress made by Baloise in the field of sustainability is attracting growing external attention and recognition. For example, MSCI has upgraded the ESG rating of Baloise from BBB to A. This puts Baloise among the top 37 per cent of companies in its global peer group with regard to sustainability.
"We are proud that MSCI, the biggest provider of sustainability ratings, has acknowledged our progress in the environmental, social and corporate governance (ESG) spheres under our sustainability strategy and raised our ESG rating to A. And I am especially delighted that this rating upgrade recognises our initiatives regarding corporate governance, climate risks and responsible investment," says Carsten Stolz, CFO of the Baloise Group.
Baloise believes that the concept of sustainable development and the insurance and financial services industries share some important characteristics, for example the need to act with a long-term focus and to manage risks and resources responsibly. The Baloise model of value creation puts sustainability at the heart of its long-term corporate strategy.
Increasingly, this is also being recognised outside the Company. In April 2017, MSCI assigned Baloise an ESG rating of BB. About two years later, it upgraded the rating from BB to BBB. Now, in November 2021, MSCI has raised the ESG rating of Baloise once again, from BBB to A. Progress in the areas of corporate governance, responsible investment and management of climate risks as well as the first steps towards integrating ESG criteria in underwriting processes were emphasised as factors in this decision.
The ESG rating scale of MSCI extends from CCC at the lower end to B, BB and BBB and then up to A, AA and AAA at the top end. An ESG rating of A means that Baloise is now among the best 37 per cent of companies worldwide in the multi-line insurance & brokerage sector. MSCI ESG Research is the biggest global provider of sustainability analyses and ESG ratings.
The rating agencies Sustainalytics and Standard & Poor's (under its SAM Corporate Sustainability Assessment) have also recognised progress made by Baloise this year with the implementation of its sustainability strategy and increased their respective ratings for Baloise.

Contact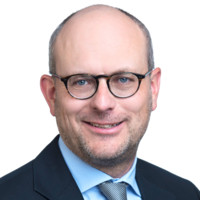 Andreas Georg Müller
Media spokesman Baloise Asset Management
Phone

+41 58 285 70 05

Email
Contact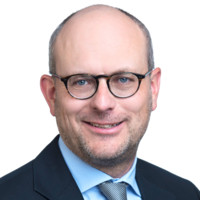 Andreas Georg Müller
Media spokesman Baloise Asset Management
Phone

+41 58 285 70 05

Email
The Baloise Group is more than just a traditional insurance company. The changing security, safety and service needs of society in the digital age lie at the heart of its business activities. The 7,700 or so employees of Baloise therefore focus on the wishes of their customers. The best possible customer service, combined with innovative products and services, makes Baloise the first choice for people who want to feel 'simply safe'. Located at the heart of Europe, with its head office in Basel, the Baloise Group is a provider of prevention, pension, assistance and insurance solutions. Its core markets are Switzerland, Germany, Belgium and Luxembourg. In Switzerland, with Baloise Bank SoBa, the Group also operates as a specialised financial services provider, offering a combination of insurance and banking services. The Group offers innovative pension products to retail customers throughout Europe from its competence centre in Luxembourg. Bâloise Holding Ltd shares are listed in the main segment of the SIX Swiss Exchange.