Basel, February 25, 2019. Baloise Insurance is renewing its partnership with FC Basel 1893 and will remain a Business Partner for a further three years as of the 2019/2020 season. The renewal of the contract means that the long-standing successful collaboration will be continued consistently.
The partnership between Baloise Insurance and FC Basel 1893 is a long-standing tradition of more than 30 years and a safe bet in both good and difficult times. As a Business Partner, Baloise Insurance will continue to act as the namesake of the Baloise Lounge. The presence includes brand advertising and various appearances in print and online FC Basel media as well as in the stadium.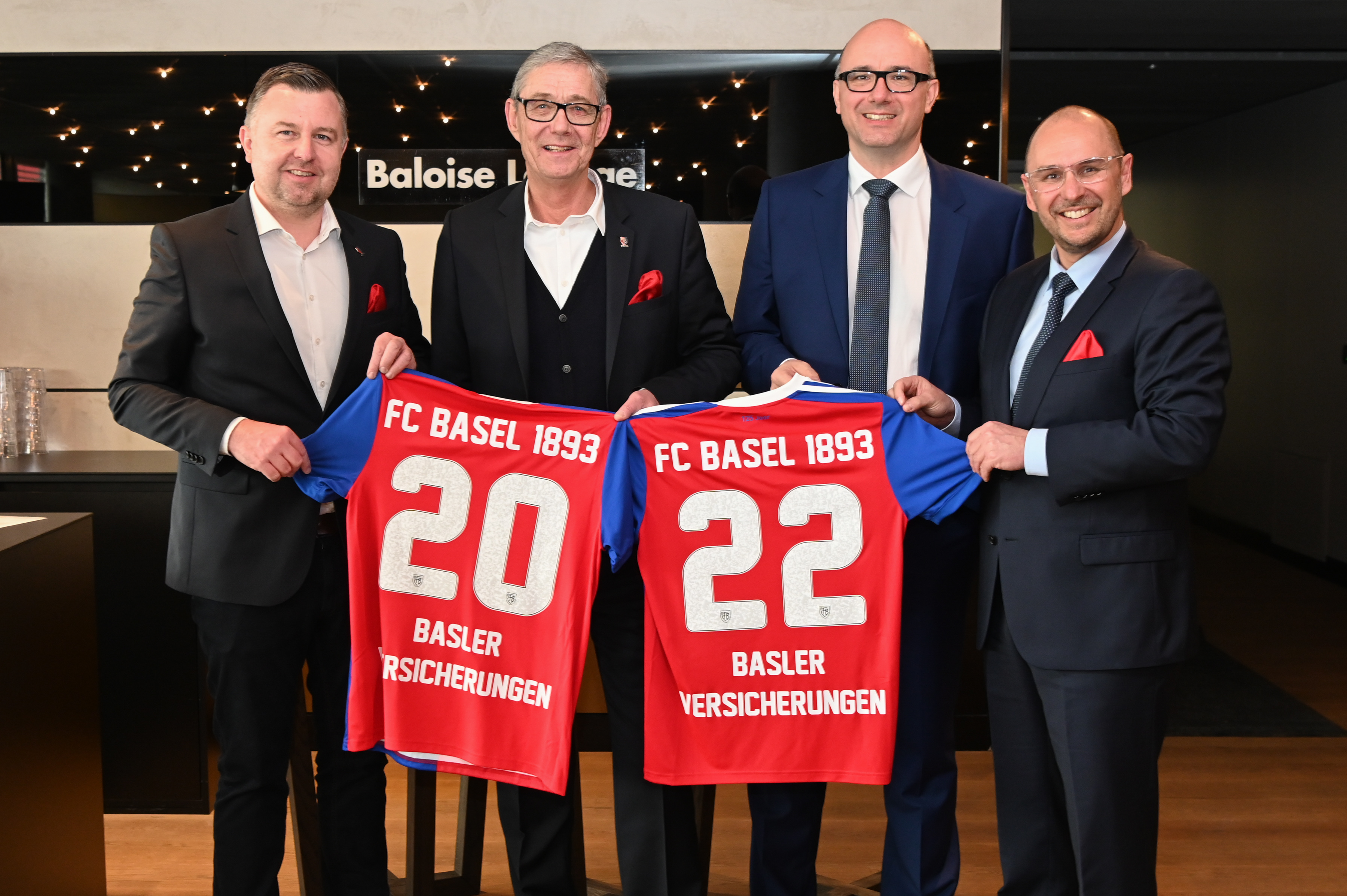 "As an insurance company, we care for long-standing relationships and partnerships that are based on mutual trust. The renewal of our collaboration with FC Basel 1893 is therefore consistent and makes sense," says Michael Müller, CEO of Baloise Switzerland. Marc Hallauer, Head of Marketing & E-Commerce, adds: "For a company based in Basel, a commitment to FC Basel 1893 is much more than just location marketing. It is a matter of conviction and truly an affair of the heart."
The Baloise Group is more than just a traditional insurance company. The changing security, safety and service needs of society in the digital age lie at the heart of its business activities. The 7,700 or so employees of Baloise therefore focus on the wishes of their customers. The best possible customer service, combined with innovative products and services, makes Baloise the first choice for people who want to feel 'simply safe'. Located at the heart of Europe, with its head office in Basel, the Baloise Group is a provider of prevention, pension, assistance and insurance solutions. Its core markets are Switzerland, Germany, Belgium and Luxembourg. In Switzerland, with Baloise Bank SoBa, the Group also operates as a specialised financial services provider, offering a combination of insurance and banking services. The Group offers innovative pension products to retail customers throughout Europe from its competence centre in Luxembourg. Bâloise Holding Ltd shares are listed in the main segment of the SIX Swiss Exchange.